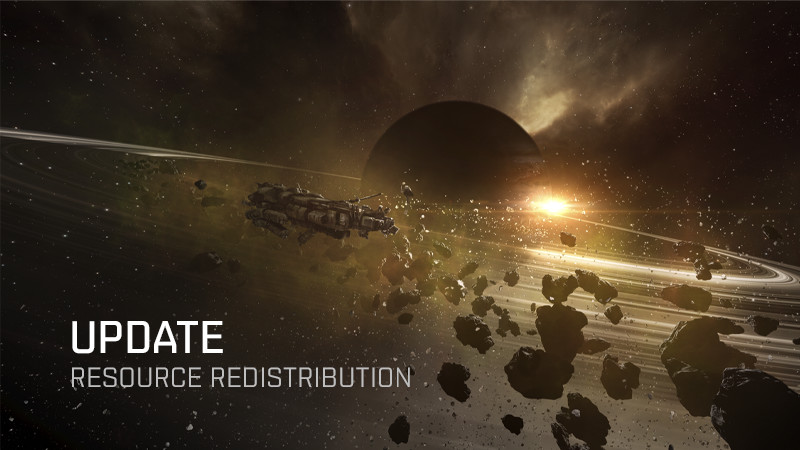 GameTheory launches Metropolis base of operations, promotes economic growth
With many changes to Eve Online, we find ourselves wondering ... what the Hek!?
However, this is not one of them. The set of changes that destroyed the highsec connections and birthed Pochven have continued with the new resource allocation patch, mineral distributions have been re-thought, and all production will require inter-region operations either for logsitics or resource extraction. This in turn, demands that large entities have a base of operations in the fertile areas of empire in order to harvest the most basic of resources. This change happens on the tail end of a year absolutely packed with meaningful changes to nullsec space, weakening the gap of power in New Eden between the young and the old. As massive coalitions are brought to their knees, GameTheory has postured to take full advantage of the situation.
Metropolis sits directly on the route between Amarr and Jita, the two largest trade hubs in New Eden, now separated by more than 40 jumps thanks to the removal of Niarja from empire space. Hek and Rens are now positioned to become the next great powerhouse trade hubs, and we're planning on helping the economies around this area to flourish. It's our goal to acquire and maintain several important player support locations (staging locations) and keep them proliferated with markets, reprocessing depots, production facilities, and most impotantly very promote that structures in the area are kept very low on tax. The burden of making the travel to Metropolis will be repaid several fold by the bolstered productivity players will experience, having ample resources, low costs of living, and the choice to market goods where they can be best sold.
Serving internal demand in addition to market demand, our industry players stand to both amplify profit and create new growth potential for the community, as we continue to expand our footprint and conquer new territories for our players. We've chosen this moment to think about synergies between sections of the game, and have elected to utilize several mineral-heavy Capital, Battleship, and Battlecruiser centric doctrines which can both project our force out into New Eden, and also be easily replenished by the thriving economy back home in Metropolis. Seeking objectives for a diverse group of players is what GameTheory is all about.
As we continue to improve the landscape in empire space, players from all walks of the game and in any organization will be free to take part in our accomplishments, as all GameTheory structures are open to the public, free for anyone to benefit from. Additionally, we've installed regularly available public mining fleets, to further encourage productivity. These fleets often roam several jumps from our base in order to take advantage of both Orca boosts and system bonuses from either a Storm effect or the EDENCOM system-wide benefits.
If you would like to grow with us, we encourage you to come say Hello in the GameTheory Community Discord. We're eager to share our excitement for what's ahead. =)